Kingston is Jamaica's capital city. Kingston, located on the island's southeast coast, is rich in culture and entertainment. After an earthquake demolished Port Royal in 1692, the town was formed. Expect to see genuine colonial buildings, parks, museums, historic landmarks, and many attractions and culinary delights.
Kingston is well-known for cultural, educational, and recreational tourism. Travellers might spend weeks in Kingston, Jamaica and still need to see what the city offers.
Let's check out the Cultural and Entertainment of the Jamaican Capital, Kingston.
Kingston can be divided into two different sections: downtown and uptown.
Downtown:-
Historic buildings, major food markets, banks, courts, and one of the Caribbean's best art museums may all be found downtown Kingston. Kingston Harbour is the world's seventh-largest naturally occurring harbour. On weekends, many groups go downtown to explore and shop. Kingston is regarded as having the lowest costs in Jamaica. Therefore folks often travel from all around the island to shop downtown.
Uptown:-
Uptown Kingston, also known as "New Kingston," is a rapidly expanding commercial zone emerging as Jamaica's business centre. Uptown is noted for having the ideal blend of massive hotels, good dining, banks, embassies, and modern houses. Compared to the historic downtown architecture, Uptown Kingston is recognized for having newer and more modern buildings. Travellers who want to stay in newly refurbished residences in Jamaica should schedule their trip to include a stop in uptown Kingston.
Things to Explore
Kingston, Jamaica, is a hive of activity. Explore the city and discover why Kingston is recognized as Jamaica's pulse. Visit the Bob Marley Museum, founded by the legendary reggae musician. Take a tour of Trench Town, the birthplace of reggae music. Get your taste buds tingling with the best ice cream in Jamaica, the Devon House "I Scream" – named the world's sixth-best ice cream. Kingston offers various cuisines and restaurant styles to meet every visitor's interests, from outdoor shacks to sophisticated dining.
Top Attractions in Kingston:
Bob Marley Museum
Blue & John Crow Mountains National Park
Fort Charles & the town of Port Royal
Devon House
Emancipation Park
Trench Town
National Gallery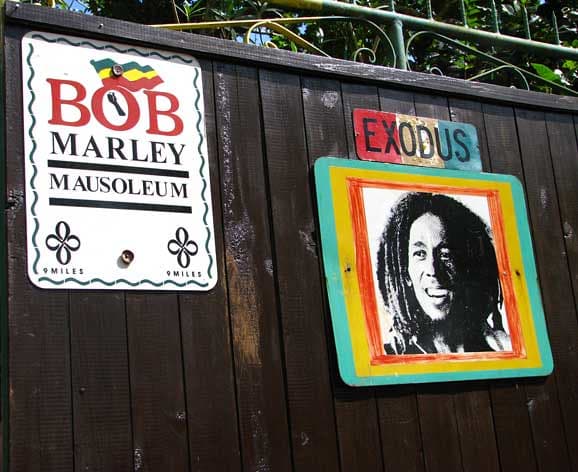 1. Bob Marley Museum
Bob Marley, a household name in Jamaica and a reggae hero internationally, was one of those individuals who helped to place Jamaica on the map. Like other Bob Marley-branded items, this beloved artist's smooth reggae grooves are cherished worldwide. Bob Marley opened the road for subsequent reggae singers, and while his life was cut short at a young age, his legacy and impact on others who followed in his footsteps continue via his music.
In recognition of this artist's accomplishments, a museum was established in his honour in Kingston, Jamaica. The Bob Marley Museum, a comfortable venue to dig into all things 'Bob' and enjoy art, is worth a visit while on vacation in Jamaica.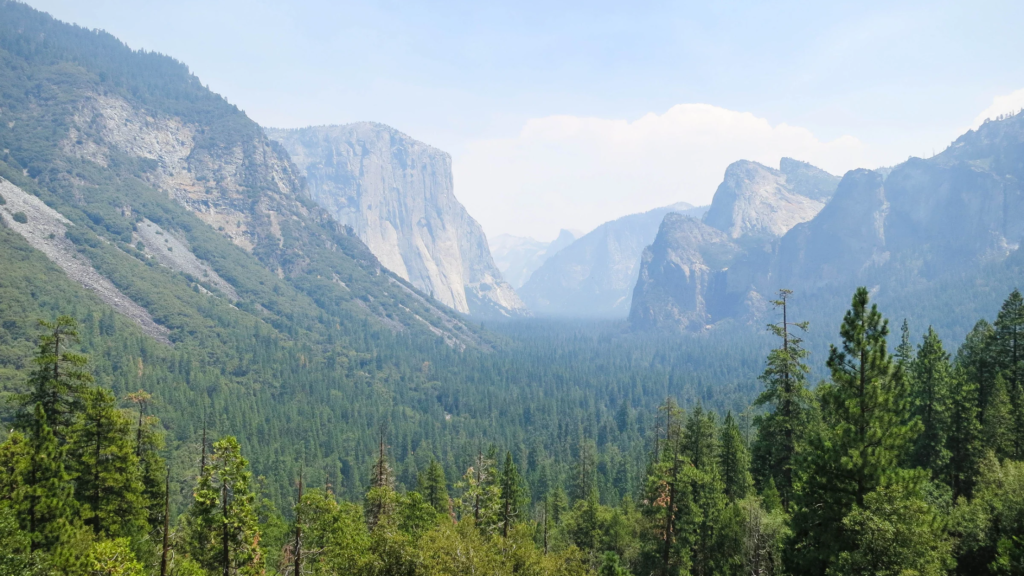 2. Blue & John Crow Mountains National Park
The Blue and John Crow Mountains National Park (BJCMNP) will present stunning landscapes and diverse species.
The Park, which covers 100,000 acres of tropical highland rainforest, is known as "the lungs of eastern Jamaica."
The Park, established in 1993, is Jamaica's only national Park.
Since 2015, the Blue and John Crow Mountains National Park has been listed as a UNESCO World Heritage Site. The Park spans four parishes in the island's east: St. Andrew, Portland, St. Thomas, and St. Mary.
It is home to many of the island's indigenous plant and animal species. The region features about 800 indigenous plant species, including the giant butterfly in the western hemisphere, the gigantic swallowtail (Papilio homerus), and 200 species of resident and migrating birds. It is one of the Caribbean's most significant migratory bird habitats. The Blue Highlands' Ecclesdown and Hardwar Gap have been identified as great spots for viewing most of the island's flora and fauna, including the world-renowned Blue Mountain Coffee, which thrives in the chilly, misty upper levels of the mountains.
3. Fort Charles & the town of Port Royal
Fort Charles is located in Jamaica's small town of, Port Royal. The city was built on a natural harbour, and Fort Charles was built to protect its entrance.
Fort Charles was designed to resemble a ship. According to Don Philpott, the fort is exceptionally well preserved, with its rows of semi-circular gun apertures.
Both the 1692 Jamaica earthquake and the 1907 Kingston earthquake damaged it, resulting in the tilting of the Giddy House, a minor tourist attraction today.
Fort Charles is still standing today. The fort did experience some natural alterations as a result of the various hurricanes and earthquakes. The arrangement of the lined cannons on the exterior wall is similar. The sole difference from before the earthquake in 1692 is that there is now a museum inside the fort.
4. The Devon House
The Devon House Mansion, one of Jamaica's most recognized historic buildings, is the architectural vision of Jamaica's first black millionaire, George Stiebel.
Stiebel was one of three wealthy Jamaicans who built magnificent residences in the late 1800s.
The Devon House home is a stunning blend of Caribbean and Georgian architecture, adorned with a carefully selected collection of antiques and reproductions from Jamaica, England, and France. The Mansion looks out over a sprawling area of impeccably manicured and lush green grass.
Devon House has grown from being the home of George Stiebel, Jamaica's first black millionaire, to be synonymous with fun, family entertainment, and amusement in Kingston, where people can explore, shop, dine, and rest.
5. Emancipation Park
The Park in New Kingston was inaugurated on July 31, 2002, the day before Emancipation Day. In his remarks during the Park's opening, Prime Minister P.J. Patterson stated that the Park is a tribute to the abolition of slavery in the British and French Caribbean.
Fountains and public art are featured in the six-acre Park. The Park is well-known for the enormous sculpture Redemption Song, which stands at the Park's main entrance.
The sculpture depicts a guy and a female figure staring into the sky, symbolizing their triumphant emergence from slavery's horrors.
The Adinkra symbols can be found throughout the Park as a tribute to Jamaicans' ancestors who were brought as enslaved people from West Africa. The architect Kamau Kambui utilized these symbols in the perimeter fence, the entrance walls, the benches, and the garbage cans.
6. Trench Town
Trench Town is a neighbourhood in the parish of St. Andrew, part of which is located in Kingston. Trench Town was known as the "Hollywood of Jamaica" in the 1960s. Today, Trench Town is home to the Trench Town Culture Yard Museum, a National Heritage Site that showcases the town's unique history and contributions to Jamaica.
Trench Town is the origin of rocksteady and reggae music, as well as the residence of Rastafari ambassador and reggae pioneer Bob Marley.
Wilton Gardens, Federal Gardens, Arnett Gardens, Havana, Buckers, and more villages can be found in Trench Town. Arnett Gardens and Boys' Town, two of Jamaica's best Premier League football clubs, now call Trench Townhome.
7. National Gallery
The National Gallery of Jamaica (NGJ), located on the Kingston Waterfront, was founded in 1974 and is the Anglophone Caribbean's oldest and largest public art museum.
The NGJ houses a comprehensive collection of early, modern, and contemporary Jamaican art and lesser Caribbean and foreign holdings. A significant portion of its holdings is on permanent display.
The NGJ also has a busy exhibition programme that includes retrospectives of notable Jamaican artists' work, thematic exhibitions, guest-curated exhibitions, touring exhibitions from outside the island, and the Kingston Biennial, its flagship event.
The NGJ provides educational activities such as guided tours, lectures and panel debates, children's art programs, a gift store, and a coffee shop.